SteelOrbis talked to Tufan Songüler, Primetals Technologies Turkey Sales and Marketing Manager, about steel producers' investment habits and latest trends.
Could you please inform our readers about Primetals Technologies' operations and projects in Turkey?
As the successor of the leading metal companies Mitsubishi-Hitachi Metals Machinery and Siemens VAI, we support our customers in their investments and revamping projects. Thanks to its shareholders' experience of 60 years, Primetals Technologies caters to a wide range of customers in the iron and steel industry. Our portfolio includes various plants ranging from iron ore and hot metal production to electric arc furnaces, long and flat steel rolling mills to galvanizing plants.
Turkey is one of the important players in the global steel industry with an annual crude steel output of 37.3 million tons and naturally attracts the attention of technology firms. Primetals Technologies has a joint stock company in Istanbul to be closer to its customers and to be able to support them in a better way. Our shareholders have played a role as the main supplier in many iron and steel industry investments in Turkey and around the world, and are working hard to continue their mission as Primetals Technologies.
Our ongoing projects in Turkey include a galvanizing plant, a pickling and tandem line revamping project, sinter plant de-dusting projects-MEROS, a slab caster revamping project, a rolling mill packing line upgrade project, and other electric and automation modernization projects.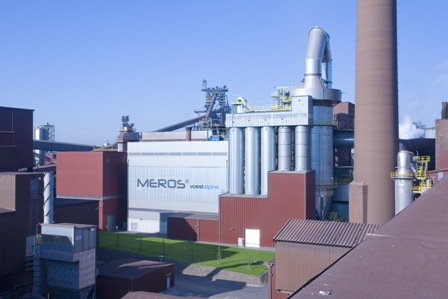 The challenges facing the steel industry must impact your company as well. What can you tell us about the current conditions in the steel industry and their effects on Primetals Technologies? Have you observed any increases or decreases in steel industry investments?
The periodic changes in the Turkish economy, high interest rates, banks' difficulties in increasing their balance sheets, and rising protectionist behavior in the steel industry continue to worry investors and cause them to postpone their investment decisions. Unlike foreign steel producers and investors, in Turkey investment plans usually show up in periods when steel supply and prices are on the rise and they are unfortunately shelved when the tables are turned. For instance, in some of our key markets, namely, China, Japan and Germany, regardless of the changes in the supply-demand balance, feasibility studies and five-year investment plans can be prepared and executed.
In Turkey, an investor who intends to increase production capacity or to build a new plant knows that the project will take two-to-three years until commissioning. But they unfortunately abandon the project because of two-to-three months of recurring price decreases. However, steel producers who make investments when the markets are on a downtrend are able to operate their plants at full efficiency when the markets gain momentum. The return on investment for these plants is achieved within a shorter period than predicted in the feasibility studies.
Our customers in Turkey consider building new plants when steel prices are on a rising trend, while they consider revamping and upgrading when market conditions are down. For instance, during the one-year reference period covering the second half of 2017 and the first half of 2018 when the markets were said to be positive, only 20 percent out of 30 projects could be executed. By the beginning of the second half of 2018, new projects and orders slowed down and were replaced by revamping projects. Investments and new projects play a key role for a sustainable steel industry.
What is your evaluation of recent demand from Turkish steel producers? What are the latest investment trends in Turkey?
Flat steel and wire rod producers have higher profits compared to rebar producers. This reflects on to us as demand for new wire rod lines and flat steel production plants. We are observing an increase in demand especially for bar in coil production lines.
Companies which are flexible in terms of producing either long or flat steel at their plants have an advantage against their competitors that produce only long or flat steel. There is a clear desire to achieve such flexibility. But if this concept is not planned at the initial phase, it will be difficult to reorganize the plant later.
Before tariffs and quotas were imposed by the US and the EU, there was huge demand for processing lines such as cold rolling mills and galvanizing lines. The majority of these projects came to life. We can say that demand for similar processing lines is lower in the current year.
Many companies are trying to focus on quality steel production. I can say that this has become a trend. Five years ago, there were only two companies which could produce quality steel products properly, whereas now at least five companies are able to produce quality steel products in Turkey. We are also seeing that there are new investment plans to further increase this number.
What are the new trends in the global market?
There is rising demand for new technology electric arc furnaces with preheated scrap feeding rather than conventional furnaces. We sold 10 EAF Quantums within 2018. EAF Quantum is our new technology that reduces the electrical impact on dirty busbar electrical networks. Scrap can be continuously fed while the furnace is under operation, which contributes approximately 20 percent savings on operational costs. Considering additional requests, we can clearly state that Quantum is the new trend.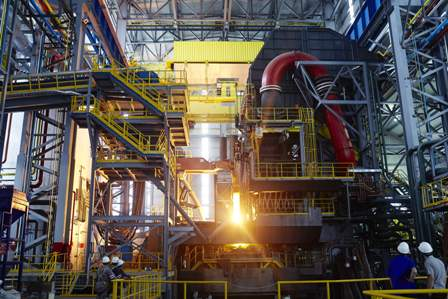 We also see high demand for thin hot rolled coil production. Hot rolling mills in Turkey are capable of rolling sheets with a minimum 1.1 mm thickness and with limited production capacity. Thanks to our thin hot rolling technology Arvedi ESP, more than 50 percent of a plant's capacity can be used for producing sheets below 2 mm. We have contracted for nine lines in total and five of them are already in industrial operation. As of October 2018, our good customer Rizhao produced 0.6 mm hot rolled sheet at its China facilities.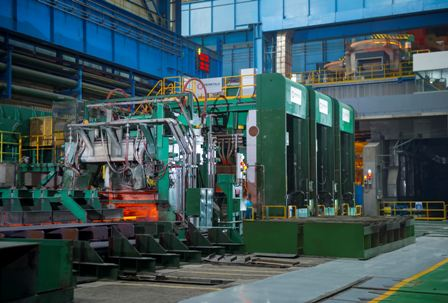 New environmental regulations have increased demand for dust collection systems as well. Especially our blast furnace dust collecting system-MERIM and sinter plant dust collection system-MEROS are in high demand. These systems respond to rising environmental concerns thanks to their new process technologies.
Wire rod lines are also trending globally, as they are in Turkey. The rise in awareness of labor safety, the desire to monitor and intervene in operations at plants, and the intention to keep costs under control and increase production lead our customers to invest in Metallurgical Services. Smart sensors, robotic arms, maintenance and repair services, and Industry 4.0 are some of high demand products in the Metallurgical Services portfolio. Automation upgrade and revamping projects are also one of the latest trends.